Donizetti Fundation
Theatrical representation
The Mayor of Saardam opens the stage for the Donizetti Opera Festival
Davide Ferrario will direct Gaetano Donizetti's opera
A tribute to Giacomo Quarenghi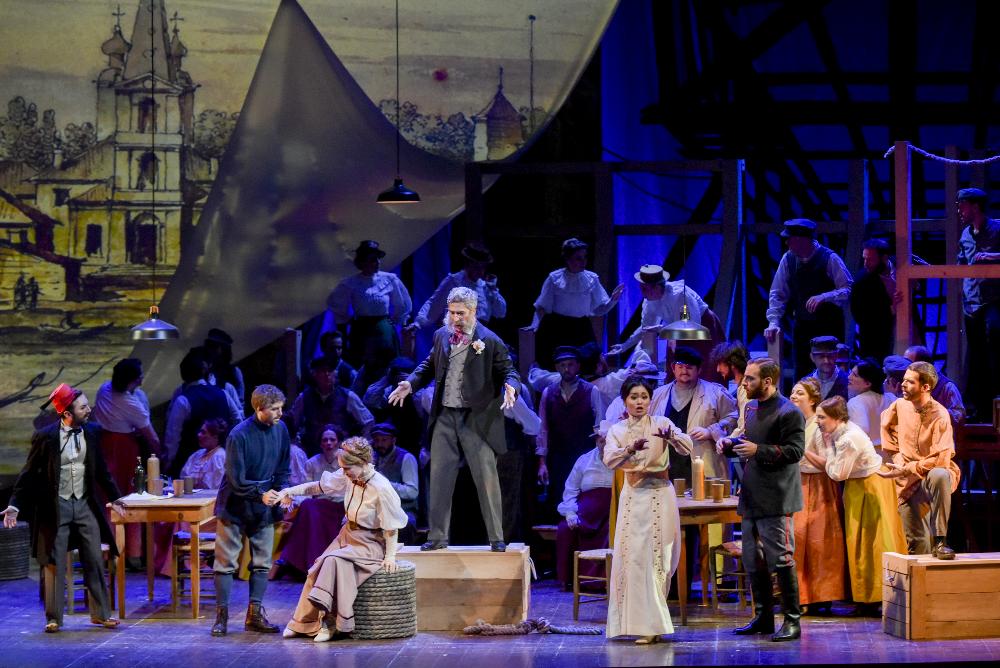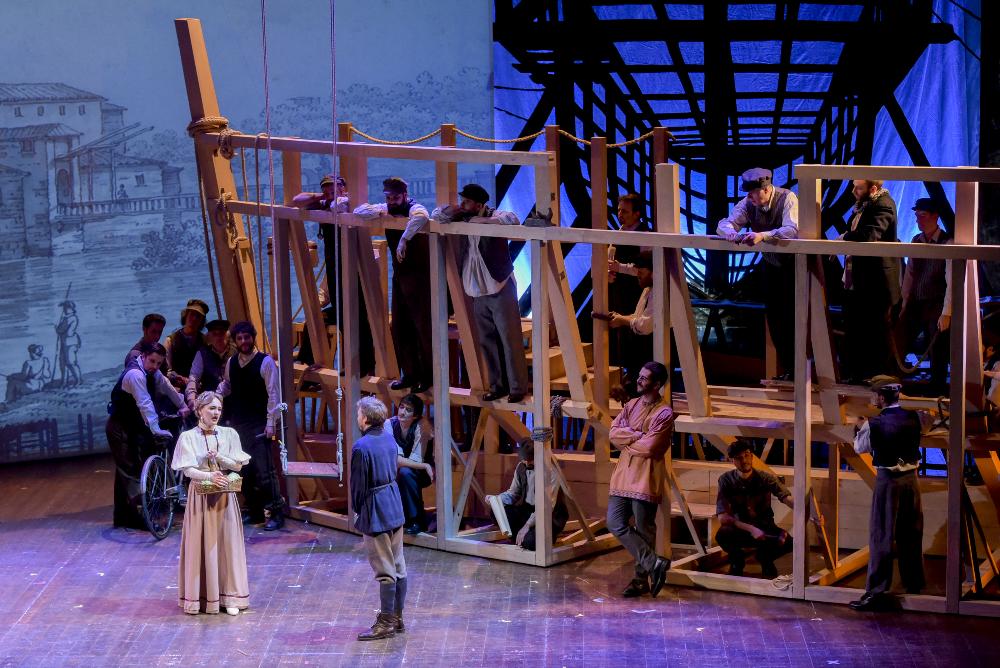 24 November
h. 20.30

26 November
h. 15.30

2 December
h. 20.30
---
Teatro Sociale, festival Donizetti Opera
via Bartolomeo Colleoni 4, Bergamo
---
After a well-attended and much applauded premiere reserved for young audiences aged 30 and under, The Mayor of Saardam will be the first title to debut on the stage of the second edition of the Donizetti Opera festival, with performances scheduled for the 24 th and 26 th of November, and the 2 nd of December, 2017, at the Teatro Sociale in Bergamo. The opera's protagonist is tsar Peter the Great, travelling incognito around Europe, who finds himself in the town of Saardam. In virtue of its connection with Russian history, the performance was selected as part of the celebrations for the 200 th anniversary of the death of Giacomo Quarenghi. Adding an opera linking the Bergamo-born composer to Russia seemed like the most pertinent contribution that the Donizetti Foundation could dedicate to the great architect.
This production of the Mayor of Saardam is further linked to the city of Bergamo by the fact of being conducted by Roberto Rizzi Brignoli and directed by Davide Ferrario, internationally renowned film director closely connected to the city and to Lab80, making his opera debut. The cast will feature Andrea Concetti (whose well-affirmed career has seen him take on lead roles on stages around the globe) with the support of a number of voices who are making a name for themselves in the repertoires of bel canto, such as Giorgio Caoduro, Juan Francisco Gatell, Irina Dubrovskaya, and Aya Wakizono. The Orchestra and Choir (under the direction of Fabio Tartari) are those of the Donizetti Opera Festival, who already performed the Bergamo composer's works in 2016.
The Mayor of Saardam, composed during the summer of 1827, offers us a young Donizetti already proficient in the creation of simple but effective theatrical situations. The plot celebrates an act of generosity on the part of tsar Peter the Great in favour of Flimann who, given a high-sounding title, then marries his beloved Marietta. The libretto, written by Domenico Gilardoni, is a perfect example of Italian opera buffa, the base upon which Donizetti builds an electrifying musical structure, with strokes of genius that distance him from the Rossinian musical canon which was dominant at the time. Precisely those subtle deviations from Rossini's famous and celebrated scores lay the way for Donizetti to carve out for himself a place of importance within the 19 th century Italian opera world, inhabited by shady producers and dangerous capricious prima-donnas. And thus, in the opera's Introduction, Donizetti inserts a pulsating bolero rhythm, and, in the Trio of the first act, a wondrous violin phrasing, lyrical and extended, which will become one of his most appreciated stylistic hallmarks. The score holds many more treasures, which we leave to the spectator to uncover.
www.donizetti.org/fd2016/events/lista